Model Spitfire Kits For Sale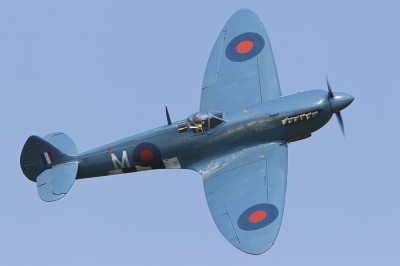 Build Your Own Model Spitfire
We construct and sell Great Britian's finest composite 1/4 scale Spitfire. Produced as a fine RC flying model and static display replica.  No amount of time was sacrificed getting the original patterns up to a class one standard. This has paid off with the result being the most detailed Spitfire model 'from the box' yet to be offered.
Careful attention to detail and construction means that the all moulded model is a delight to fly and replicates the full size presence and flying characteristics right down to the benign stall.
Designed to 1:3.9 scale
Spanning 112" 2.8 metre wingspan and weighing 19 kg she performs faultlessly through all scale manoeuvres.
1/4 Scale Supermarine Spitfire Kit
As you can see the kit contents are highly developed. Everything necessary to assemble the model components and build into a fine working scale model are included.
The addition of engine, undercarriage system, and radio system are required for flight.
Visit the Gallery for a stunning collection of action shots of finished examples.