1/4 Scale Spitfire Prices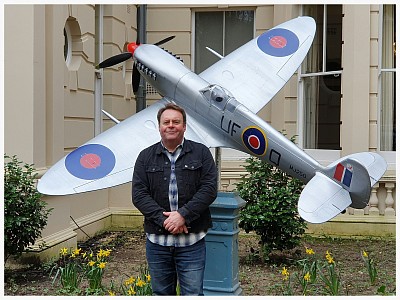 Static Display Spitfire MK1X
Please contact us to discuss your Spitfire requirements.
Spitfire Hire - from £295
Please contact us with your event details, location and dates.
Static Display Spitfires -  from £8000 depending on livery, MK and display stand. Lead time 6-8 weeks


Perfect for museum's, memorials, gate guardians, or home decoration, designed to last decades.  

Ready to Fly Spitfires - POA
*Includes, fitting client supplied motor, all servos, retracts, completely finished and ready to fly in customers choice of livery.
Please note, VAT not applicable.

Mike Booth. 07866294323
Email. studio.mike@btinternet.com