Delivered Static Display Spitfire Models
Static Spitfire model located in Surrey
Own A 1/4 Scale Spitfire Replica
We offer superb static display, 1/4 Spitfire replicas for museums, memorials and gate guardians at a fraction of the cost of full size models. Our unique 1/4 scale Spitfire models make a great addition to your home or commercial venue.
Many hours of development have been put into the SUPERMARINE WORKS 1/4 scale Spitfire. The finished aircraft positively breathes realism.
We can supply the 1/4 scale Spitfire to represent MK's from 1 to 19 PRU and in any livery to suit customer requirements.

See Prices

Get in touch with us to discuss your requirements with the country's leading scale Spitfire. See contact section.

Centrepiece Spitfire for Singapore Airport
One of our MK XIX PR Spitfires suspended majestically as a centre piece in the Club Lounge in Singapore Airport.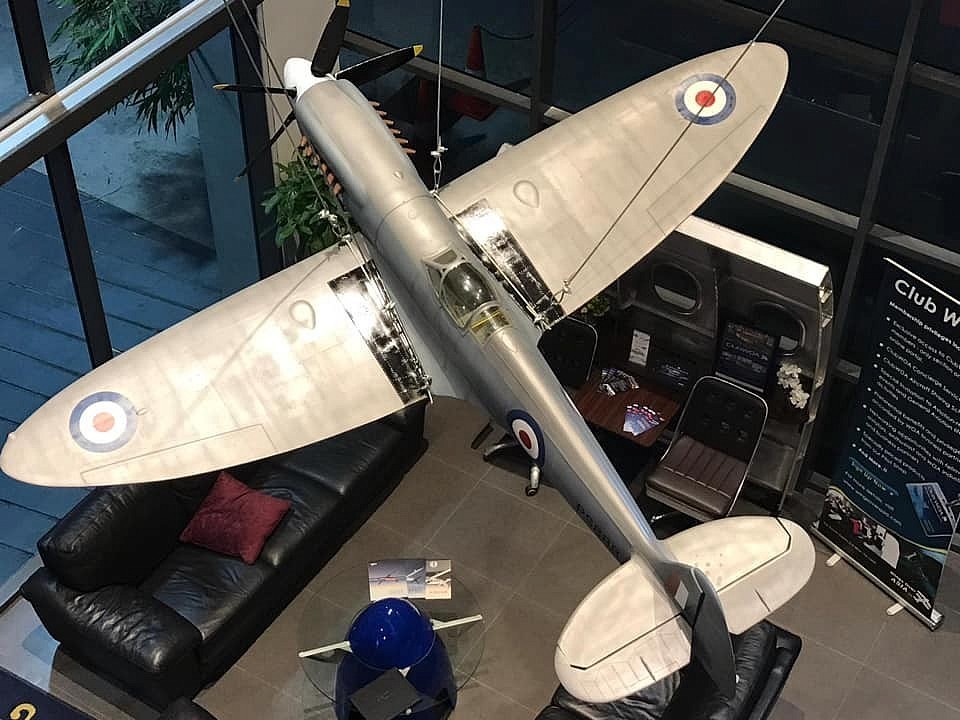 Static Spitfire built for home display
Below is one of our Spitfires built for display in a client's home. The finished product looks fantastic against the black background.